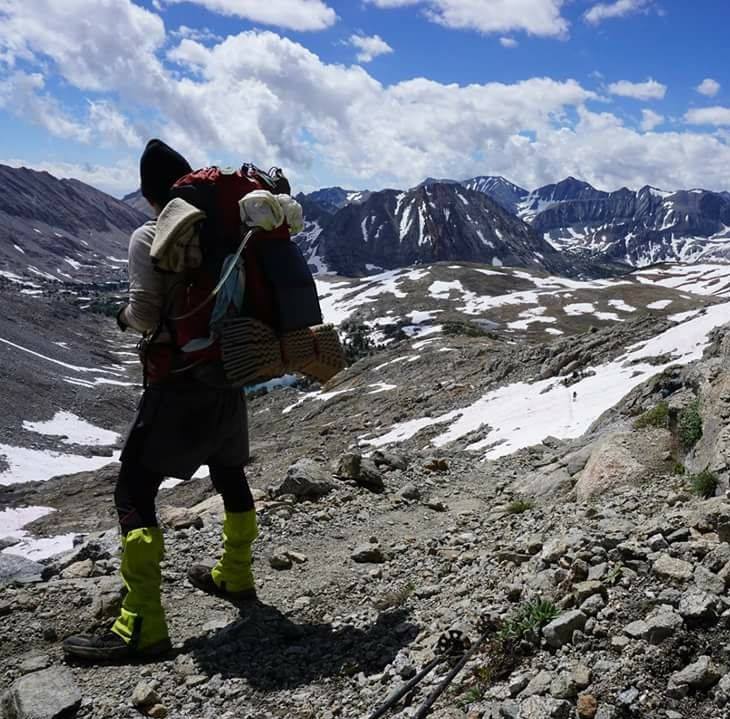 Anthony@AnthonyEKing.com
Avid backpacker, traveler & adventurer. You can usually find me somewhere in nature.
______________________
I'm always open to new horizons and freelance opportunities!
As both an artist and as professional, I understand the importance of capturing a specific image or moment in time and will do anything to get that perfect shot the client wants. I pride myself on creating thoughtful, dynamic images through careful attention to composition, color, and overall unity. I believe my incredible attention to detail combined with my positivity, drive, and professional demeanor allows me to bring the best work to my clients and is what keeps them returning.
- Anthony E. King | Anthony@AnthonyEKing.com
PARTIAL CLIENT LIST
Assisted:
Bryan Barber /// Behind the Scenes Photographer
Justin Gill /// 1st Assistant
Thomas Hendrickson /// 2nd Assistant
Jeff Newton /// 2nd Assistant
Commercials:
Bicardi / William Lawson's Spiced Rum // Behind the Scenes Photographer
Samsung / AT&T / Snapchat - "Snapper-Hero" // Behind the Scenes Photographer
Music Videos:
Future – Turn On the Lights /// Behind the Scenes Photographer
Lloyd featuring Andre 3000 & Wayne Brady – Dedication to My Ex (Miss That) /// Behind the Scenes Photographer
Photo Agencies:
ASI Photo /// Photographer
Brightroom /// Photographer
Getty Images /// Photo Editor
Wire Image /// Photo Editor
Photo Editing (2012):
64th Annual Primetime Emmy Awards // Getty Images
Audi: Pre-Emmy Party // Getty Images
CNN Heroes: An All-Star Tribute // Getty Images
Comic-Con: San Diego // Getty Images
Hollywood Foreign Press Association Luncheon // Getty Images
MTV Video Music Awards // Getty Images
NBC American Giving Awards // Getty Images
LA Fashion Week: Macy's Glamorama – The British Invasion // Getty Images
LA Fashion Week: FENDI Bagueettemania @ Maxfield // Getty Images
LA International Film Festival // Wire Image
Variety: Women in Film // Getty Images
VH1 Do Something Awards // Getty Images
Photo Editing (2013):
19th Annual Screen Actor Guild Awards // Wire Image
28th Annual Independent Spirit Awards // Wire Image
55th Annual Grammy Awards // Getty Images
55th Annual Grammy's: Clive Davis Pre-Grammy Gala & Salute To Industry Icons // Getty Images
55th Annual Grammy's: MusiCares Person of the Year: Bruce Springsteen // Getty Images
70th Annual Golden Globe Awards // Getty Images
85th Annual Academy Awards // Getty Images
British Association for Film & T.V. Awards: L.A. Tea Party // Getty Images
Kari Feinstein Gifting Suite: Golden Globes // Getty Images
Photo Editing (2014):
71st Annual Golden Globes Awards // Getty Images
20th Annual Screen Actors Guild Awards // Getty Images
56th Annual Grammy Awards // Getty Images
29th Annual Independent Spirit Awards // Getty Images
86th Annual Academy Awards // Getty Images
Print Work:
AMP Magazine
Chicago Reader
ECHO Magazine
Hails & Horns Magazine
IMAGE Chicago Magazine
New Noise Magazine
Windy City Sports
Sports:
2009:
Rock'N'Roll Chicago Half-Marathon
2010:
Accenture Chicago Triathlon
2011:
4th of July 5k & Firecracker Dash
2012:
Disneyland Tinkerbell Marathon
Surf City USA Marathon
Catalina Island Conservancy Marathon
Redondo Beach Triathlon
Herbalife Triathlon Los Angeles
Long Beach International City Bank Marathon
2013
Great Race of Agoura Hills
Hollywood Marathon
Toured With:
Foxy Shazam! /// 2005 – 2007
My Hero Is Me /// 2007 – 2008
Tours:
All Stars Tour
Rockstar Energy Drink Metal Mayhem Festival
Scream It Like You Mean It
Vans Warped Tour
Video Work:
Jam in the Van – Xavier Rudd /// 2nd Camera
Mr. Continental Promo Vid /// 2nd Camera
Web Sites:
AMP Magazine
Chick Venue
Chicago Reader Online
Hails & Horns Magazine
IMAGEWorldwide
New Noise Magazine
Playboy Mexico
PopStache
SuicideGirls
Musical Acts:
8mm
Acacia Strain
Afghan Whigs
Against Me!
All That Remains
All Shall Perish
All Time Low
Andrew W.K.
Animals as Leaders
Anthrax
As I Lay Dying
At the Skylines
Attack! Attack!
August Burns Red
AWOLNation
Bane
Bayside
Between the Buried & Me
Black Dahlia Murder
Black Label Society
Blessthefall
Body Count
Born of Osiris
Butcher Babies
Cannibal Corpse
The Chariot
Chelsea Grin
Chiodos
The Chromatics
Clap Your Hands Say Yeah
Crowbar
Cursive
Cute is What We Aim For
Darkest Hour
David Cross
Desaparecidos
Dethklok
Devildriver
The Devil Wears Prada
The Devil You Know
Dillinger Escape Plan
DMT
The Dresden Dolls
Dropkick Murphy's
Dune Rats
Emmure
Emorosa
Enslaved
Enter Shikari
Every Time I Die
Exodus
The Faint
Five Finger Death Punch
For All Those Sleeping
For Today
Forever the Sickest Kids
Foxy Shazam
Fun.
Funeral Party
The Ghost Inside
Girl Talk
Go Radio
Good Charlotte
Gwar
Hands Like Houses
Hatebreed
Havok
Heavy Lies the Crown
Holychild
Humanwine
I See Stars
Ice-T
Imagine Dragons
In Fear & Faith
Iwrestledabearonce
Killswitch Engage
King Khan & the Shrines
Lamb of God
Letlive
Lido Beach
Life in Film
Lykki Li
M83
Machine Head
Man Man
The Menzingers
Marilyn Manson
Math the Band
Meshuggah
Modest Mouse
Motionless in White
Mouth of the Serpent
My Hero is Me
New Found Glory
Nile
Oceano
Pierce the Veil
Pop Evil
Primordium
Refused
Reverend Glasseye
Revocation
RZA
Senses Fail
Shadows Fall
Shpongle
Silverstein
Slayer
Social Distortion
The Sounds
Suicide Silence
Super 8-Bit Brothers
Taking Back Sunday
Tears of Scarlet
Tegan & Sara
Tesseract
Testament
Thursday
Trivium
Trust
Two Tens
Underoath
Veil of Maya
We Will Eat Rats To Survive
Whitechapel
Winds of Plague
The Wombats
The Word Alive